These two cheeky monkeys have continued to fight and wind each other up pretty much most of the time.  
Harriet keeps stealing Amelie's toys mid game – she squeals and tries to snatch them back – Harriet lashes out – Amelie squeals some more and retaliates and they both end up on the naughty mat.   I feel like it's groundhog day and its exhausting.  Quite literally within about 5 minutes of waking up and getting downstairs it starts.  Harriet's lack of speech isn't helping our cause.  She gets so frustrated.  Ultimately Harriet just wants to play with her sister and copy her every move and Amelie is having none of it.
However there are times when they are so cute together and it is then that I know deep down they really do love each other.
If I offer either of them a biscuit they will take one two; one for them and one for her sister.  Amelie really does look after her sister (when it suits her) and can't wait to get up in the morning and go into her room to see her.  Despite her frustrations with her sister Amelie is a very gentile child (if at times a bit manipulative).  She is very thoughtful and will think of others. The other day they wanted to go in the garden.  Amelie very carefully made sure Harriet had her boots on the right feet and helped her into her coat.
Harriet however is a complete and utter horror.  I can not take my eyes off her for a second and if I do it is like a whirl wind has gone through the house.  Only this morning she managed to get hold of a felt tip pen and drew on the walls, the playmobil house, the curtains, the chairs and herself.  Trying to get the pen off her is almost as bad kicking screaming, biting.  Honestly this baby drives me potty.   Although Amelie is far from perfect and will wait until she thinks we aren't watching and will try and kick her sister off the beanbag.  The other day she ate poor Harriet's sweets.  Harriet was distraught and came in with the bag pointing and crying.  I knew straight away what had happened but she wouldn't admit to it.
The other Sunday the sun was shinning, having been cooped up indoors for weeks we decided to take a trip to the beach so the girls could run off a bit of energy.  If you catch the tides right you can run for miles on the sand flats.  Something the girls love doing in the summer.  To start with they had a fab time running and jumping in the puddles.  The tide was so far out we didn't make it to the waters edge.
Within minutes they were both soaked and freezing cold, but hey the sun was shining and they were having fun, that is until Amelie thought it would be a good idea to start splash kicking the puddles up her sisters legs.  She thought it was really funny – or she did until we took them home because she wouldn't stop doing it.  Both girls needed a complete change of clothes Amelie moaned all the way home because the salt water was stinging her legs.  We had originally planned on going to warm up a coffee shop afterwards but I had forgotten spare shoes for them and their wellies were full of water.  
I love my girls so much and I want them to get along nicely, but it's tough when they bicker constantly.  I know Amelie is struggling with having a little sister at the moment but I also know that really she does love her.  I think part of our problem is Amelie being exhausted from school and Harriet's lack of being able to communicate properly.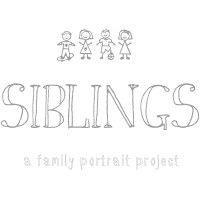 Tags: