This month I have decided to participate in the siblings linky.  I have been following the siblings series for a while but until now have not taken part (I'm not sure why).  I am excited at participating and hopefully at the end of the year I will have a collection of happy sibling memories.
I can not believe how time flies.  I no longer have a small person and a baby I now have two small people in tow.  These two small people are both cheeky and independent.
Harriet loves her big sister and gets so excited when it is time to pick her up from school.  I know she misses her sister during the day as she will seek out Amelie's Mr Doggy.  I will often find her curled up on the sofa giving Mr Doggy a cuddle or she will take him with her for her afternoon nap.
One minute they love each other with hugs and kisses and the next minute they are shrieking and screaming.  With Harriet's lack of speech she is becoming increasingly frustrated hence we are getting a lot of hitting, pinching and pulling of hair and unfortunately when Amelie does something she doesn't like she is often on the receiving end of her frustration.  Harriet can get quite jealous and will try and push Amelie out of the way if she is sitting next to me or having a little cuddle.
On appearances my girls are very similar, however as their little personalities develop Harriet by nature is much more intensive and determined where as Amelie is fiercely independent.
For some reason the girls LOVE peering out the window.  They will sit for hours playing on the window sill leaving little games for me to clear away at the end of the day.
Another of my girls favourite activities at the moment is swimming.  Some weeks we will end up going two or three times.  It is a lot easier now that Amelie can swim because Harriet is a liability.  She literally runs in and throws herself off the edge.  You can not take your eyes off her for a second as she is off.  There have been a few times where I have had to streak out onto the pool side in my underwear to retrieve her.  Little monkey.
I am excited to document and see how my girls change over the course of the next year.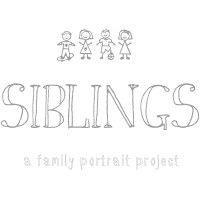 Tags: